Jesse James Dupree is the owner of the multi-faceted Mighty Loud Enterprises, the front man of multi-platinum selling rock band, JACKYL, owns his own brand of spirits and has developed a research platform that will revolutionize the media industry.
Mighty Loud has many divisions- a record label and music production company, a television production company, event management and production and a marketing/consulting division which works with companies such as Zippo Lighters, Sidney Frank's Crunk Energy Drink and Harley Davidson Motorcycle Company. Dupree is the creator and Executive Producer of the smash TruTV series Full Throttle Saloon which is a behind the scenes look at what it takes to run the world's biggest biker bar in Sturgis, SD and wrapped up the sixth season after the 2015 Sturgis Motorcycle Rally. Dupree also created and was the Executive Producer of the Emmy-nominated MTV series Two-a-Days, and numerous pay-per-view specials including Sturgis Exposed, Mardi Gras Exposed, and the Dirt Poor Comedy Show.
Mighty Loud also produces a series of 4-5 day festival events, partnering with NASCAR, Live Nation, House of Blues and AEG.  These are regional events that draw fans from a 400- 500 mile radius and acts as another great co-branding opportunity for all of the Mighty Loud brands and its radio partners.
In 2011, Dupree launched Jesse James America's Outlaw Bourbon which has exceeded all expectations is now being sold in 40 states as well as Australia, Germany, and Uruguay. In less than 5 years, the brand has sold over 150,000 cases, which is a great accomplishment in the liquor industry. There are currently 11 skus between the Jesse James and Full Throttle brands. The Full Throttle Distillery in Trimble, Tennessee revitalized the sleepy town of less than 700 people and has generated jobs and tourism that were key in pulling the town out of financial hardship and back on the map.  Recently Dupree and his partner Michael Ballard opened the Deadwood Distilling Company in Deadwood, South Dakota.
Dupree developed a proprietary research platform that plugs into radio and television called MIXER.  Mixer will help media outlets of all sizes rebrand and move forward in a very interactive manner.  Mixer is currently being beta tested in a number of markets and will continue expanding.
On the music side of things, where it all began—JACKYL and Dupree are celebrating 25 years in 2016 with their 9th studio album, ROWYCO, that will be released on August 5th.  Not only is the BAND celebrating 25 years, but so is the BRAND of Jackyl.  The brand has been able to sustain the value of blue collar, working class America and has built up a list of rich radio relationships that have lasted throughout the past 25 years.
The common denominator with each of these projects, companies, and ideas is the synergy between them all.  Dupree has been able to build and nurture relationships that have crossed over into each of these endeavors and allowed him to continue to grow and create in a variety of different industries outside and inside of the music world. Regardless of the business or industry hat Dupree is wearing on any given day, he ultimately credits success to his ability to be a 'manager of expectations'.
Atlanta Music Scene Blog Dec 05, 2018 By Melissa Ruggieri
Jesse James Dupree of Jackyl is a rocker turned renaissance man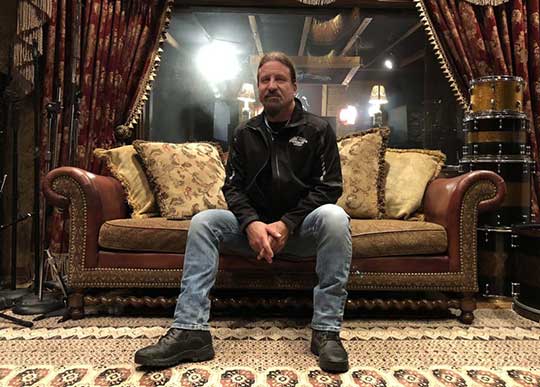 When Jesse James Dupree walks down the driveway of his Kennesaw compound to greet a couple of visitors, it wouldn't be unexpected to see him trailed by a muscular Rottweiler or German Shepherd.
After all, this is the frontman for Jackyl, the hair-flying, chainsaw-wielding, Southern-blues-rocking yowlers who spent the '90s thrilling fans and frightening unsuspecting diners (more on that later). But, on this chilly fall afternoon, the ponytailed Dupree, pale blue eyes shining, extends a friendly hand in welcome and steps aside to allow his handful-sized terrier, Elmo, to scurry by in a yippy blur.
Dupree laughs at the pup as he gives a quick tour of the small buildings behind the home he shares with his wife, Penny, 15-year-old daughter Thea and 29-year-old musician son, Nigel, who is often touring with his band Wayland ("He's a starving musician, but we feed him sometimes," Dupree jokes). Another daughter, Miranda, 28, graduated from Kennesaw State University and works in the medical supply business. As he walks between the structure that contains his office with the five employees who manage his Mighty Loud businesses to his Cock of the Walk recording studio, Dupree begins a running commentary on the history of his life.
He's lived and worked at this location off of Old Highway 41 for 25 years. CeeLo Green and Darryl McDaniels of Run-D.M.C. recorded there recently, in the cozy studio adorned with rooster paraphernalia ("Bands come here to record, and they bring me something," Dupree says with a grin of the forms of bird tucked into every cranny – plastic, ceramic, a column of rooster paintings bestowed by Skid Row). The sprawling mixing board in the studio was recently acquired from the legendary Chung King Recording Studios in New York.
As we talk, well-known producer/engineer Jeff Tomei, who used to sneak Jackyl into Atlanta's Mastersound Studios to work on demo tapes in the middle of the night and has since worked with artists ranging from Smashing Pumpkins to Matchbox Twenty, bustles around the studio, as he now keeps Cock of the Walk rolling full-time.
Dupree might be best recalled for the grit-rock vocals plastered on '90s-era rock hits "The Lumberjack," "Down on Me," "I Stand Alone" and "Locked and Loaded" (featuring AC/DC singer and screamer-in brotherhood, Brian Johnson) and his wild antics leading the band – mannerisms he learned from watching TV preachers and wrestlers.
But as the Doraville-born, Acworth-raised – with a brief childhood detour to small-town Alabama – Dupree sits down to talk, it's apparent that perception should often be ignored.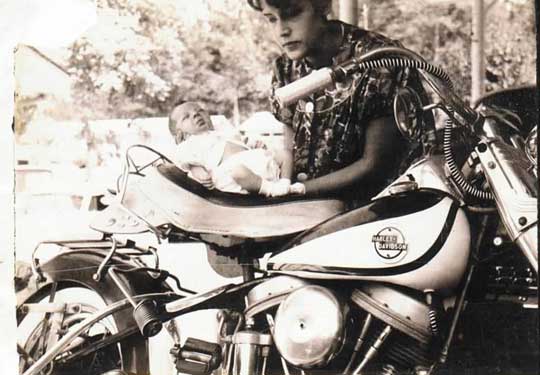 Dupree, 56, is a rock star, no doubt. He'll break into a serrated chorus of a Joe Tex song or burst into a re-creation of recording with AC/DC's Johnson with zero prodding. He can rustle through 90 minutes of conversation barely pausing for breath or a sip of water and command the room on the strength of his storytelling.
But Dupree is also a very, very successful businessman, with 12 companies being run out of his compound, many of them under his Mighty Loud banner: a record label, music production company, TV production company, marketing and consulting for brands including Zippo lighters and Harley-Davidson, an artist management firm and event management are among his "sub-companies."
Then there are the 600 acres of land he owns with partner Michael Ballard in Sturgis, S.D., where they set up the Pappy Hoel Campground and Resort and Full Throttle Saloon. And 20 minutes up the road from that sprawling location for the annual Sturgis Motorcycle Rally is the Deadwood Distilling Company, which he and Ballard also own.
In 2011, Dupree's Jesse James America's Outlaw bourbon launched. Distributed internationally, the liquor from Full Throttle Distillery in Trimble, Tenn., has moved almost 150,000 cases.
Dupree's current passion is a radio research platform called Mixer, which, he says, will "put the program directors' and sales departments' hands together like never before."
It's a wearying life, no doubt. And mostly a lucrative one. Dupree politely resists sharing financial specifics, but says, "It all adds up… I'm very blessed. The whiskey is a huge asset. I'm an entrepreneur, and I've got a knack for doing (things). But nobody is writing me a check to write me a check."
When he's asked toward the end of the conversation, after the head-spinning list of endeavors is explained, when he has time to take a breath, the animated jokester turns serious.
"I wake up every day, and I have major anxiety. Because I wake up thinking it hasn't been real, and I've got to go pour concrete," he says. "There isn't a day that I wake up that I honestly don't think it's all been a dream. After the reality comes around that I've been blessed to do all of these things, I wake up and take as big a bite out of life's butt as I possibly can."
Yes, Dupree is grateful. But he's also worked exhaustively from those early concrete pouring days (he helped lay the foundation for Dunwoody's Concourse at Landmark Center — aka the "king and queen towers") to the formative years of Jackyl, which followed Dupree's earlier band, Atlanta favorite, PG-13.
Kaedy Kiely, the afternoon DJ at The River 97.1 FM (which, like The Atlanta Journal-Constitution, is owned by Cox Media), has vivid recollections of PG-13 from her time at defunct Atlanta station 96 Rock.
"When they played at (Atlanta club) Charley Magruders, they were so good – everyone would go see them. I would do a radio night (there), and Jesse used to tease me by singing a really dirty song and dedicating it to me every time he played it. I was mortified! I just thought he was totally bonkers," Kiely said with a laugh. "Then over the years when they changed to Jackyl, you started to realize how savvy this band was. I just knew there was a lot more to Jesse than what met the eye. That whole wonderful Southern, rebel craziness…that was not him at all behind the scenes."
Of his legions of stories, Dupree offers a colorful one about an extremely lean couple of weeks in 1991, early in Jackyl's history, after he promised his father he would have a record deal within a year.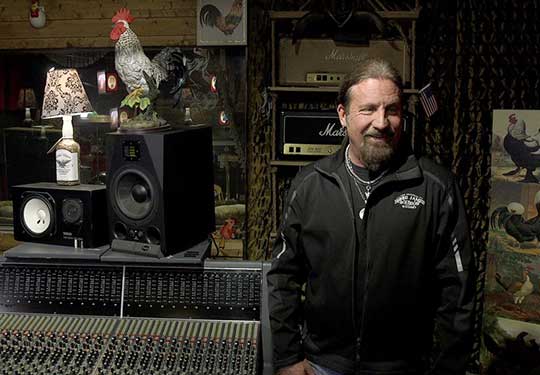 "(The band) borrowed money against a New Year's Eve gig. We were gonna play at Charley Magruders, and a friend of mine's wife used her credit card to get a van. We covered the Budget rental car sticker with a Ted Nugent sticker, and we brought the van to a trailer hitch place and welded a hitch to the back of it. And we pulled a U-Haul trailer with nine of us — the road crew and band — in a Dodge Grand Caravan, and we went all the way to Los Angeles. We lived in one hotel room for two weeks, and I gave everybody $6 a day to eat on. We would go to the ampm convenience store and eat three-for-a-dollar hot dogs and hamburgers.
"We played the Whiskey A Go Go (in Hollywood), and the attorney who was representing us brought in all of these legendary A&R (record company) guys to see us, but we were hell-bent for John Kalodner (at Geffen Records) to sign us."
Kalodner never saw the band play in Los Angeles due to record company politics, but Jackyl's attorney persuaded the music headhunter to visit Atlanta.
"He agreed," Dupree continued, "but they said, 'Don't expect him to stay the whole show, don't expect to have lunch or dinner.' We rented out the Avondale Towne Cinema and invited a bunch of people to the show, which we packed out. (John) came out, made notes on his famous notepad, stayed the whole show, came in the back, talked to us and asked us to go to lunch the next day. We thought we were getting (a fancy record company meal) and he said, 'Meet me at the food court at the mall. But (at least) it was Lenox Mall! So we went to California Pizza Kitchen. He said I'll sign you under two conditions: one — you stay on the road. And the next is, you gotta lose 7 pounds.' I was 150 at that point! He said, 'I want you to look hungry.' So I didn't eat that day."
Jackyl released its 25th anniversary CD in 2017, and the band – Jeff Worley on guitar, Chris Worley on drums and Roman Glick on bass – is running through a spate of dates in the Midwest this month.
While the rockers' trademark shtick – Dupree and his chainsaw – made them memorable, it also prompted more than a few legal headaches and, Dupree believes, caused Atlanta radio to regard Jackyl as taboo.
"We joke about it all the time, the hometown curse. Atlanta radio didn't embrace us as much as other stations around the country," Dupree said, and then explained why.
"When the first album came out, we were shooting a video for 'I Stand Alone,' and went into the record company with a chainsaw, and one of the guys said 'Hey, I have a bunch of program directors having dinner in Atlanta at the Longhorn Steakhouse (by Cumberland Mall); you should go surprise them.' So there are consultants, program directors…We go bursting in there. I've got the chainsaw, the place is packed out for lunch. I took my back arm and (cleared the table) and threw all the steaks on the floor. I go into my (chainsaw) routine and the program directors are freaking, but they put two and two together… (then I realized) there were 200 (customers) plastered against the back wall, scared to death I was gonna kill them."
The stunt cost the band more than a million dollars in lawsuits.
Kiely recalled 96 Rock as always supportive of Jackyl – she appears in the "I Stand Alone" video as the band surprises her in the studio — even though the steakhouse stunt triggered some light treading.
"When ('I Stand Alone') came out and the whole Longhorn thing happened, we were trying to keep our cool. We just couldn't refer to it because Longhorn was an advertiser," she said. "But we played their music, and the DJs were super proud of them."
Now, of course, Dupree alternates his wild-man stage persona with his clear-eyed ambition as an entrepreneur.
"I used to hide the business side because I didn't want the fans to be confused that I was trying to be something I wasn't," he said. "I felt more comfortable after I validated what I was. I just thought so many people would have rolled their eyes that here's the singer of Jackyl in executive meetings or wanting to be in executive meetings."
Dupree has a hearty laughter, and he unleashes one when he talks about being the ponytailed rocker in a room of $1,000 suits.
"It's easier to over deliver when people are underestimating you," he said. "I really worked hard to curb my Southern accent in the earlier days, and I still do have to watch. If I am in an executive meeting with big distributors, and you're talking millions of dollars in the spirits world or consulting with Harley-Davidson, I have to watch it. If I relax and get too comfortable, suddenly I sound like I popped off 'The Beverly Hillbillies.' But I have to be cognizant of that because you get graded and judged in this (business) industry. I was raised in Acworth, and it can show real quick. The girls I went to school with dipped snuff and chewed tobacco… and I still wanted to kiss 'em!"